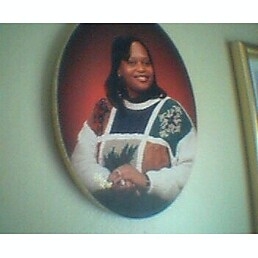 Hi, my name is Sheena. Travel is my business and I do it well. I recently passed the Travel Agent Proficiency (TAP) Test with high honors. Developed by the Travel Institute and the American Society of Travel Agents (ASTA), this standardized test measures the basic knowledge and skills of travel agent professionals and serves as a step toward occupational professionalism.
I join nearly 7200 other travel professionals who have proven their competency by passing the TAP Test. The test is administered on seven national testing dates at 100 testing locations across the United States, including Hawaii, Alaska and also on the Island of Guam. There were a number of travel industry organizations that contributed to the test's development such as, Airlines Reporting Corporation (ARC), Cruise Lines International Association (CLIA), and the International Airlines Travel Agent Network (IATAN) and several others. Travel organizations such as Marriott Hotels, AMTRAK, WORLDSPAN, Virtuoso, and Carlson Wagonlit Travel have also announced their support in endorsing the TAP test. The test is geared for recent travel school graduates and entry-level travel agents that want to earn an industry credential that can be listed on their resumes. Agency owners and managers are using the TAP test as a hiring tool for screening new, qualified employees. Along with qualifications such as Royal Caribbean Specialist, Carnival Cruise Specialist, and specializing in many destinations, I am well equipped and knowledge about travel.
I am a highly experienced agent whose ultimate mission is client satisfaction. I do the legwork and research necessary to plan a successful trip, saving you valuable time and answering any questions you may have. I've cruises and traveled all over the world so I have first hand knowledge. Not only can I make recommendations for hotels and restaurants, but also points of interest, shopping and countless others to make your travel more enjoyable.
In today's turbulent times travel agencies, along with other businesses, are faced with many adversities. In order to continue to give the finest service, I will not compromise on the quality of the services available to you. Client satisfaction, first and foremost, is my primary goal. Rest assured, I will provide you with the ultimate service for all your travel needs.
How Valuable is Your Me Time? Spend less time on the phone making travel reservations and more time enjoying the relaxation and pampering you deserve. I am in business to serve you. We offer a complete, competitive and diverse line of preferred travel suppliers for personal, group and business travel. Our packages are affordable in the industry of cruises, tours, flights, hotels and car rentals. Travel is our business.…….and we do it well.